Bespoke Kitchens Caterham
What is a Bespoke Kitchen?
A bespoke kitchen describes a tailored service wherein your kitchen is designed and built according to your individual requirement. More precisely, a bespoke kitchen's elements including the cabinets, units, worktops and glass, can all be manufactured into exact sizes as required for a specific kitchen space. The accurate measure and cut of each individual component mean the resulting kitchen fit should be completely seamless.
This is an offering Colour House Interiors take great pride in, delivering high quality and professional bespoke kitchen service.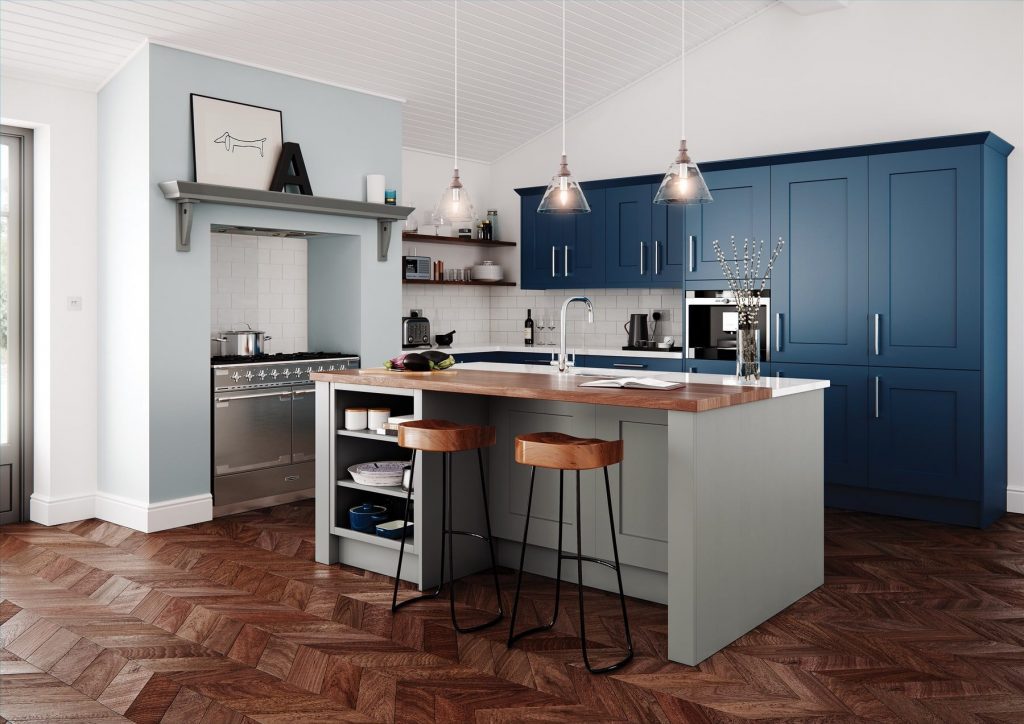 Why Choose A Bespoke Kitchen Design?
Bespoke kitchens let you make the best use of your kitchen room shape. You can efficiently fill any awkward spaces, whereas fixed standard sizes might have meant having to change the intended design as the only solution. A customised service offers more options and the freedom to create the exact kitchen look including all the kitchen components you want. The bespoke kitchen is built to a specific order, so guarantees an exact and seamless fit. Unlike bespoke options, lower-grade fitted kitchens can sometimes leave gaps, or worse, the cabinetry might not even fit! All kitchen components are precisely built to an extremely high standard of quality. You can achieve a one-of-a-kind impressive kitchen that can add value to your home.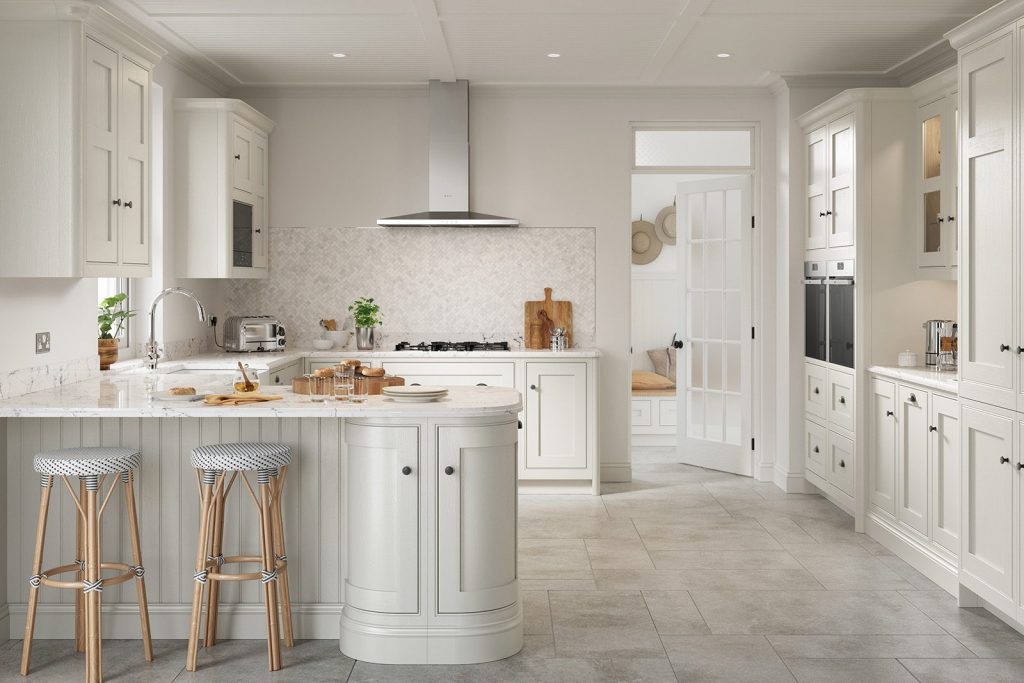 Our Bespoke Kitchen Service
At Colour House Interiors all the kitchens we have designed and installed are entirely bespoke to suit our client's lifestyle and needs. We offer bespoke German kitchens from world-renowned brand Ballerina, who specialise in modern kitchens; Equally, we supply bespoke British kitchens including more traditional kitchen styles. Our cabinet, worktop and glass options can be tailored to suit any space, and for those who have challenged us (which we always welcome!) we have produced more bespoke features including unique worktop curves, kitchen islands with integrated radiators, or even kitchens with integrated housing for pets, such as a bespoke cabinet with space underneath for a dog bed, and separate platform for its food. Whatever your personal kitchen wants and needs, we have a bespoke kitchen service in place to help you achieve them, so talk to Colour House Interiors today.
Visit Our Caterham Kitchen Showroom
If you are considering a new kitchen then a visit to our stunning Caterham kitchen showroom is an absolute must! Here you will discover truly bespoke traditional kitchen furniture, as well as modern and contemporary kitchen displays…and every other style in between! Many of our displays feature the latest in kitchen trends, including popular dark tones, timber, brass, various handleless doors, and painted finishes such as our chic new matt lacquer kitchen door in exquisite dark green.
Opening Hours
Monday: Friday: 9.30am – 5.30pm
Saturday: 10am – 5pm
Sunday: Closed